You are here
Borrowing: request outside NILDE
Users Manuals
User's manual
Librarians
Beginners
Borrowing

NILDE also allows you to request documents from libraries outside the network or to the authors themselves. After selecting the supplier, click on Confirm request outside NILDE.
If a payment was requested and the user has asked to be informed, it is necessary to request authorization with Note to user.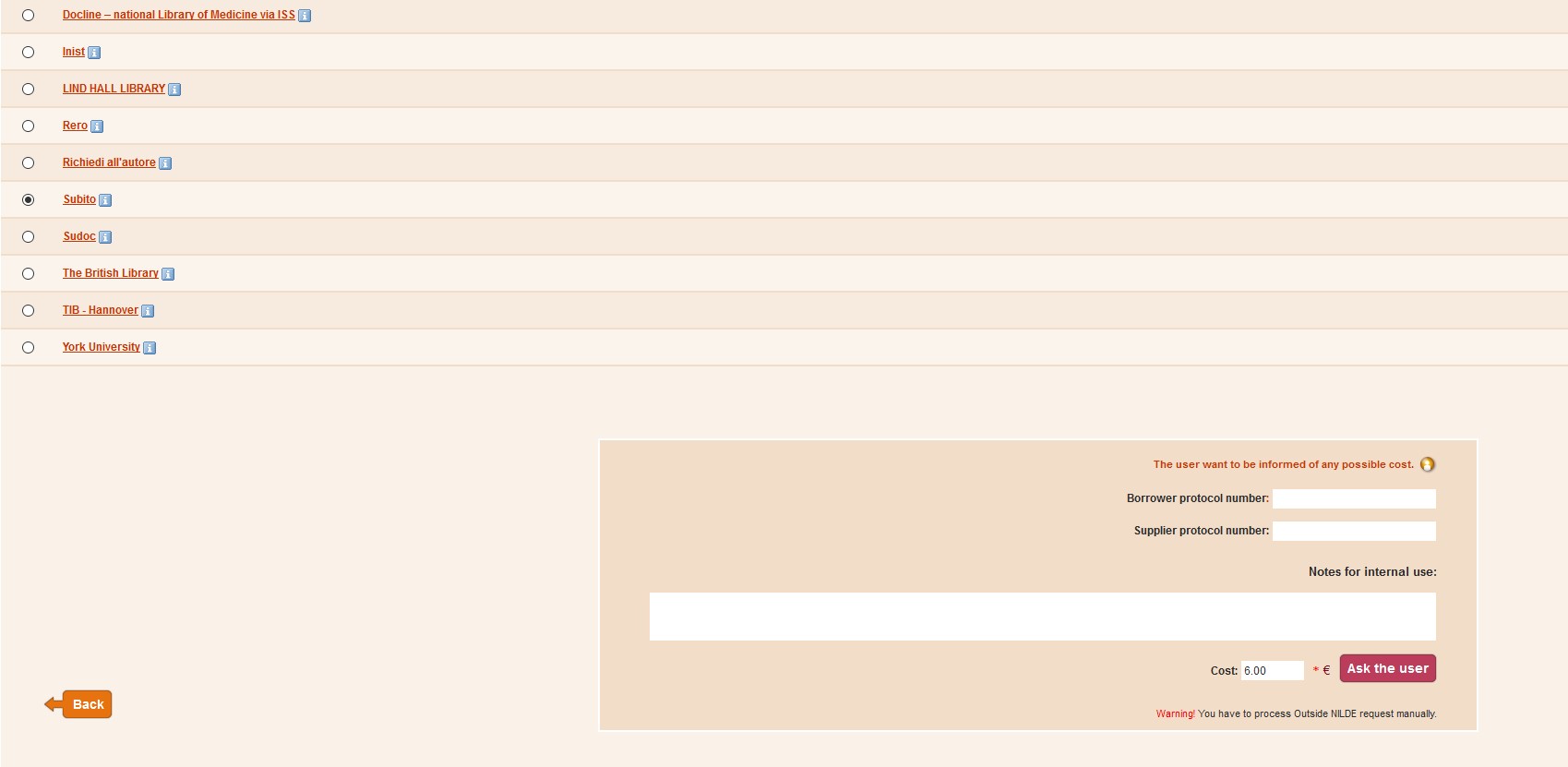 After receiving the authorization, proceed by clicking on Confirm the outside NILDE request.
If there is no response from the user receiving the note, clicking on The user does not answer will allow you to either close the order with Not Fulfill or proceed with the forwarding of the request to the outside NILDE.
The outside NILDE requests are handled manually. When you receive an answer from the outside NILDE library, you must enter the date of fulfillment and then click on Fulfilled in order to proceed with the delivery.
The list of the outside NILDE libraries is updated by the NILDE manager on the reporting of the network libraries.
Go to the Table of Contents in the Librarian user manual.