You are here
How to configure NILDE for RefWorks
Software technologies
Insight
Librarians
Experts
OpenURL
RefWorks is a web program that allows to create, organize, share personal bibliographic databases, make bibliographies and incluse quotes when editing documents.
The RefWorks Administration Tools provide a numer of tools for managing the istitutional account from an Administrator level, including the choice of external resouce links, such as the NILDE service.
The configuration procedure requires the following steps:
insert the login data in the Administrator level

select from the menu Personalizza>OpenURL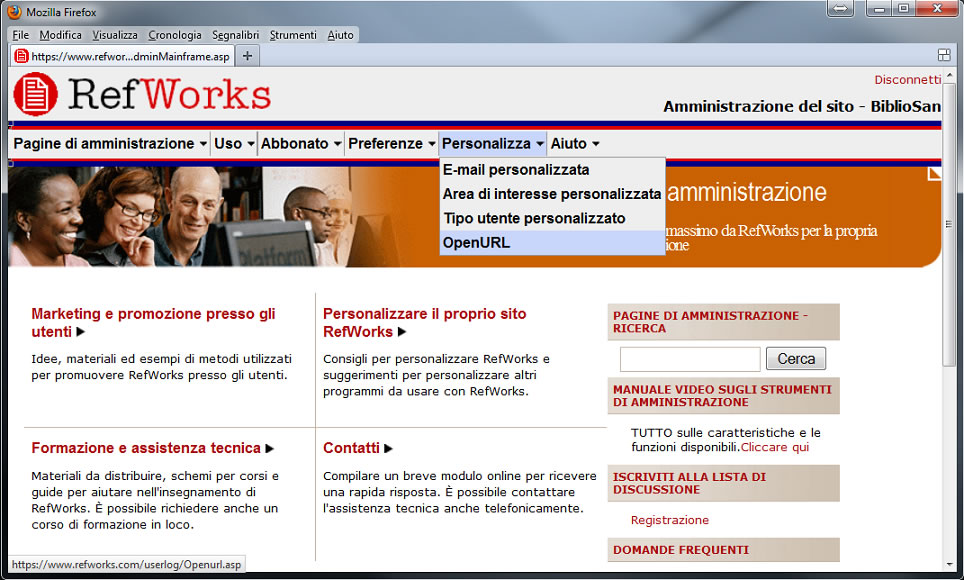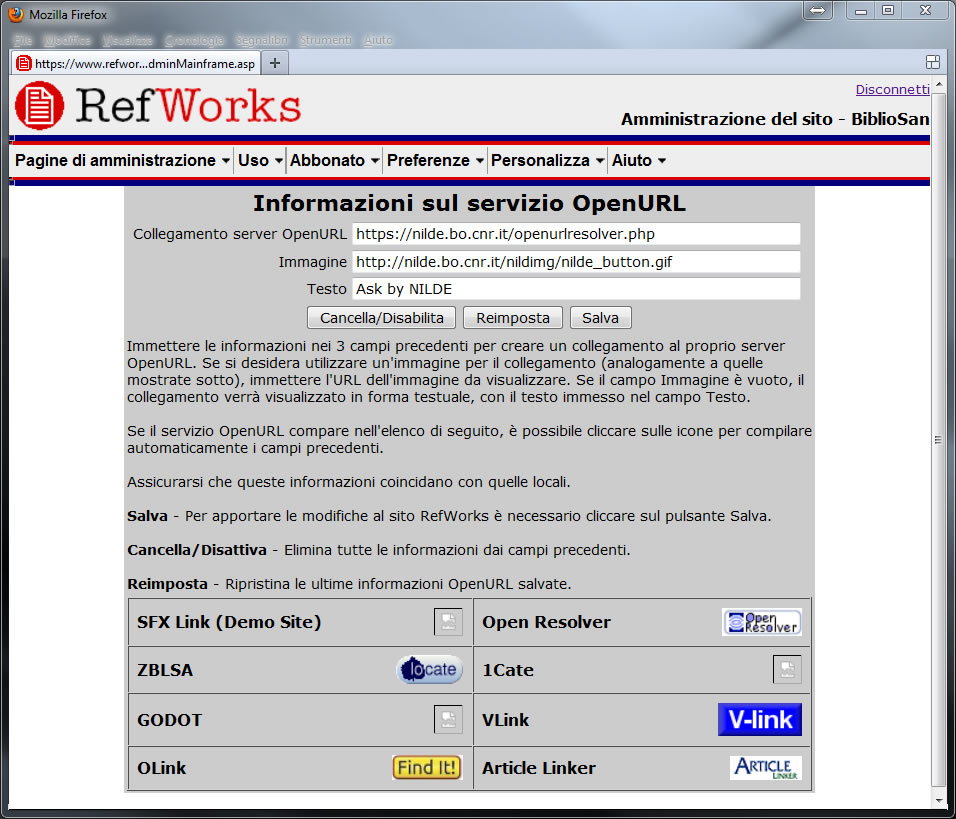 From RefWorks the user can request the item via Nilde as follows:
insert the login data for its account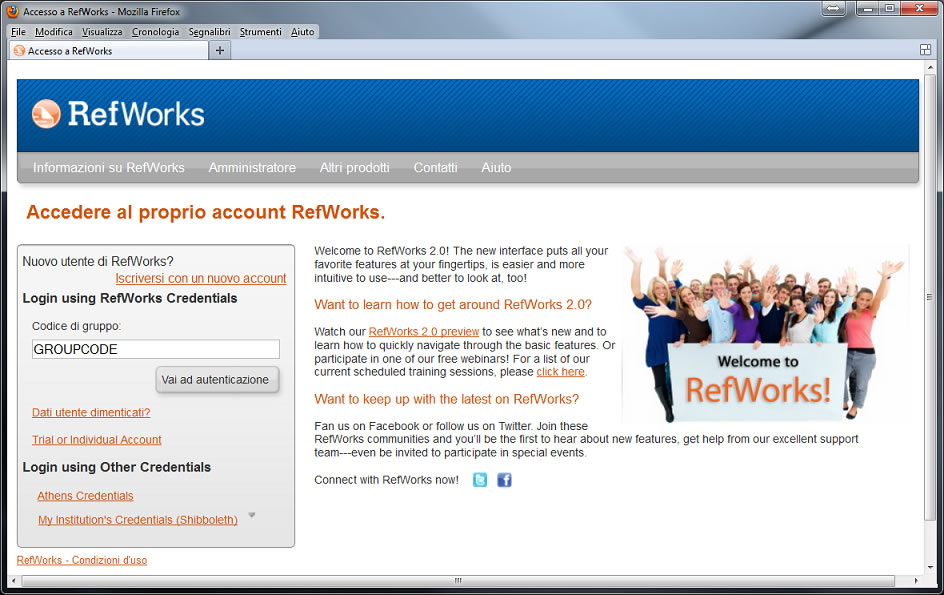 select the title of the publication of interest
click on the Ask by NILDE icon in the displayed reference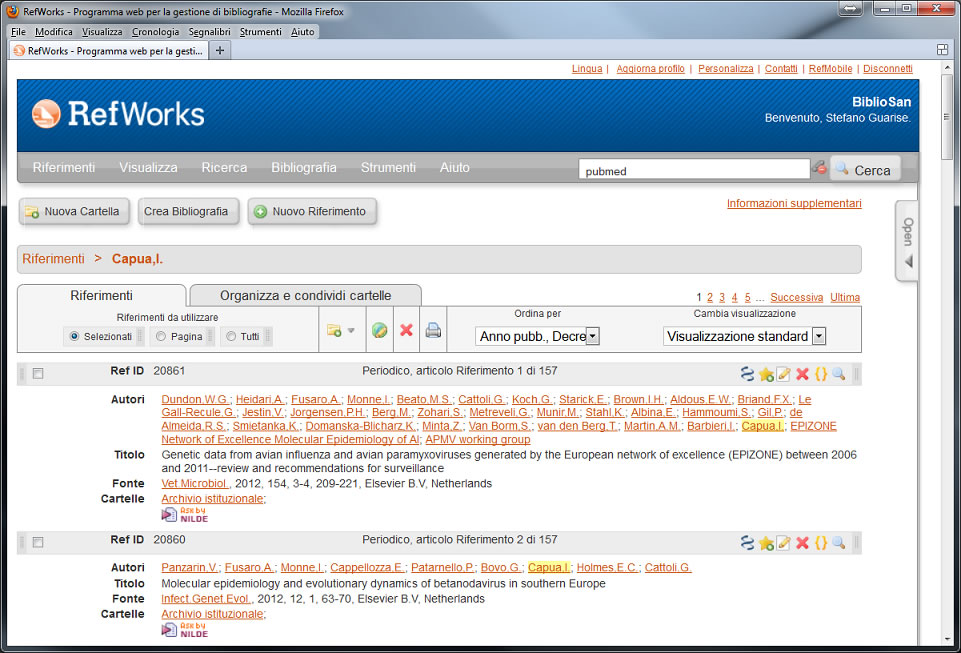 enter the authentication data for Nilde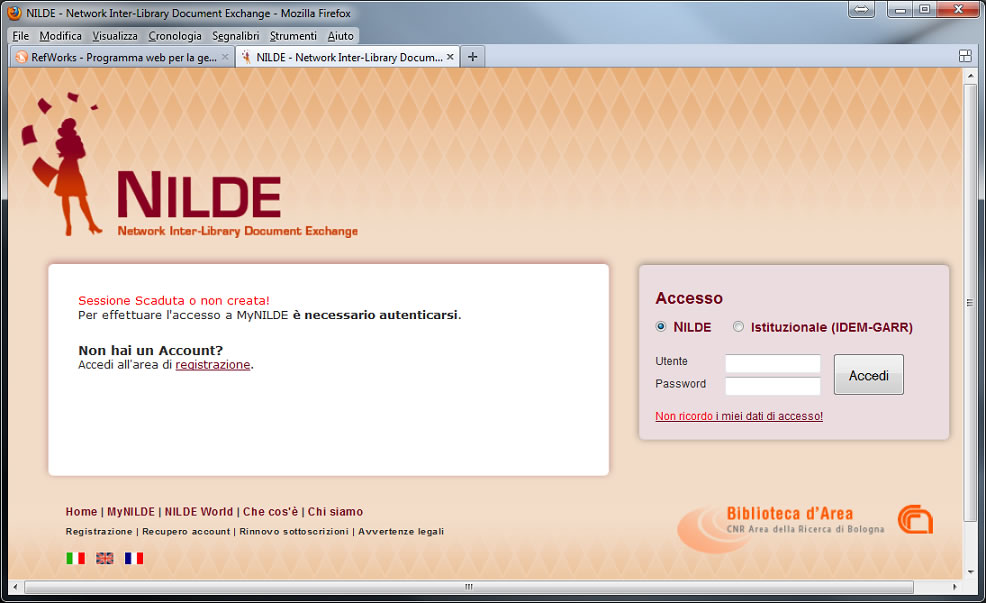 send the automatically completed application form.