You are here
Welcome library and information edit
Users Manuals
User's manual
Librarians
Beginners
Profile / Account

After logging in, you see the Borrowing panel of MyNilde, which is divided in two sections: the one above is a wisteria-coloured horizontal banner containing a welcome message. Once opened, it will display information about the library and tools to edit them. The panel below contains the Borrowing, the Lending, the Statistics, the History and the My Users tabs.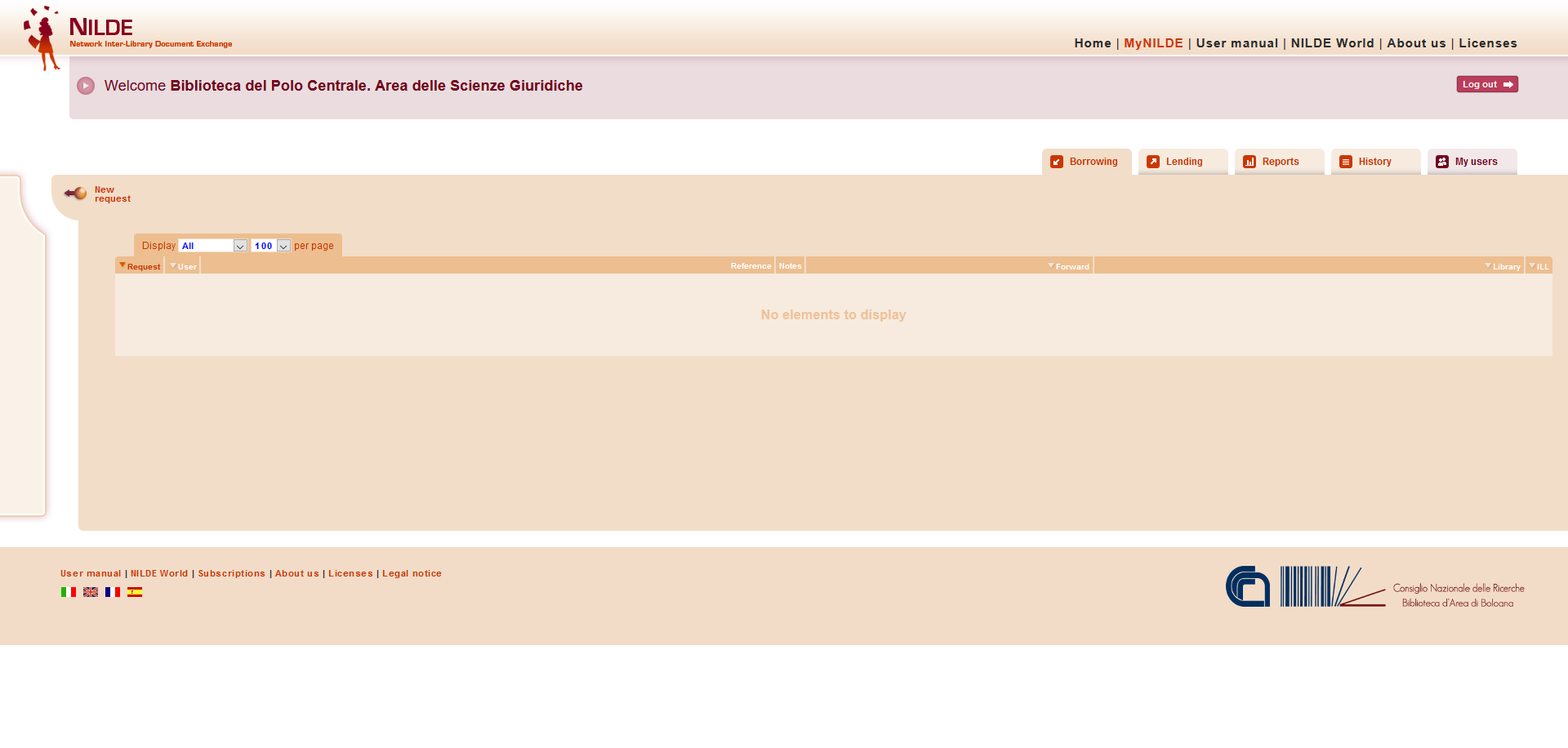 After clicking on the button

in the panel above, a window will open, containing three boxes:
My account: it reports library information, the username and the password;
My catalogs: in this box the library indicates its opac address; moreover, by checking the relevant box and filling in all required fields, the library displays any existing membership to national catalogs (ACNP, SBN, MAI). Any membership to other catalogs different from those mentioned above (ACNP, SBN, MAI) should be communicated to . Nilde reserves the decision to include information about them.
My service: in this box the library indicates the names of its representatives, the modes of service offered to individual users and to the other libraries. In addition, through this box the library informs users about service suspension and the number of days notice.
Each of the section mentioned above is editable, simply clicking on the Edit. Only the modes of service offered to the other libraries associated to NILDE cannot be changed. The cost per delivered paper and the imbalance threshold can be modified only when subscription is renewed.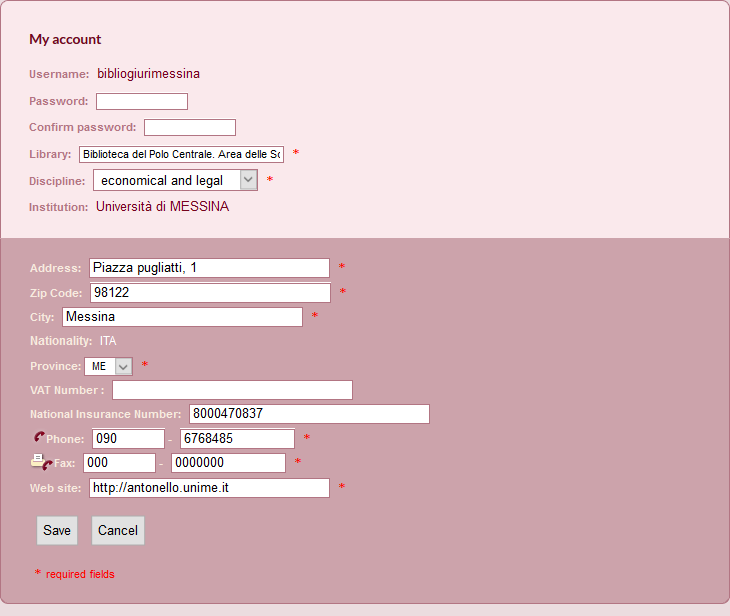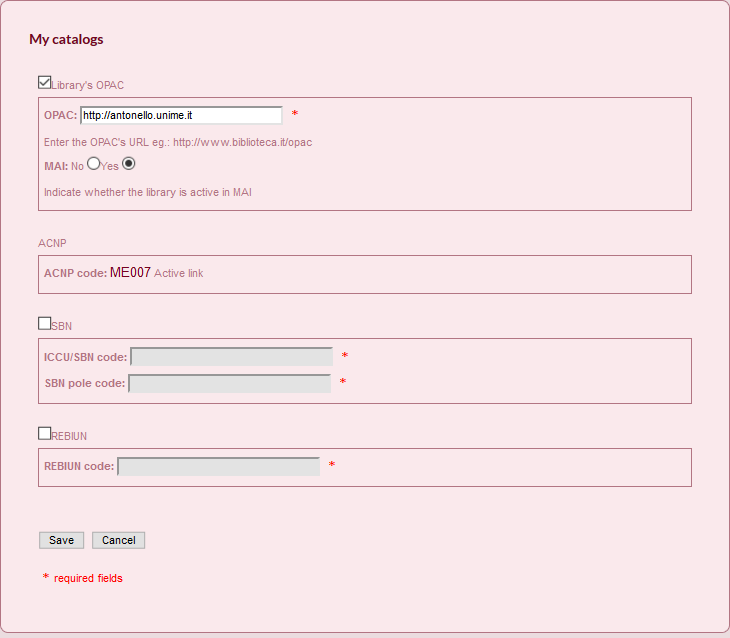 Move to the Table of Contents of Librarian User manual.