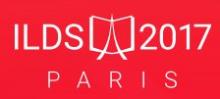 102 partecipanti provenienti da 26 Paesi del mondo si sono incontrati a Parigi dal 4 al 6 ottobre scorso nell'ambito della 15th IFLA-Inter Lending and Document Supply (ILDS) Conference No Library Left Behind : Cross-Border Resource Sharing.
NILDE era presente con ben due interventi: il primo, dal titolo "A NILDE survey on international ILL exchanges: results and consideration" (Vai alle Slides), è stato presentato da Giovanna Colombo nella sessione "Case Studies", ed il secondo, dal titolo "To lend or not to lend? With ALPE it is easier! An Italian cooperative system for checking ILL permitted uses/e-resource licenses" (Vai alle Slides), è stato presentato da Laura Garbolino nella sessione "Copyright and Licensing".
Complimenti alle due relatrici!
Oltre alle sessioni ufficiali in programma, discussioni informali hanno animato il dibattito, in particolare la richiesta dei vouchers IFLA elettronici e della semplificazione dei pagamenti delle transazioni internazionali.
Lo spirito cooperativo dei bibliotecari é la base del Resource Sharing internazionale.