You are here
NILDE integration via OpenURL Resolver with databases and the main bibliographic resources of the web
Users Manuals
User's manual
Users
Through OpenURL technology it is possible to connect the bibliographic and citational databases most used to NILDE with considerable advantage for both users and librarians. It will be much easier for the user to request an article because
the request form will be pre-filled from the database with the bibliographic data of the article. In other situations, some libraries or some University library systems prefer to configure a Link resolver so that the OpenURL linking services are usable by all databases subscribed by the library or the University.
The integration of NILDE with a database or with a link resolver is possible through an internationally adopted linking technology, which uses a standard protocol (ANSI/NISO Z.39.88-2004 OpenURL Framework for Context-Sensitive Services https://www.niso.org/publications/z3988-2004-r2010
The OpenURL defines in a standard way the information useful to find an article (title, author, issn, etc ..). Here are some examples of how the NILDE request form can be pre-filled directly from a database or from the menu of a link resolver in order to immediately request the document you need on NILDE.

Web of Science
On Web of Science, when you find the article you are looking for, if you click on the button that identifies the link resolver of the institution, you will be redirected to a form that verifies if you can access to the full text of the document and if
other services are available. For exemple it verifies the possibility to directly forward the Document Delivery request via NILDE when the full text is not available (in the example of the figure 27 the button is CNR @ LINK).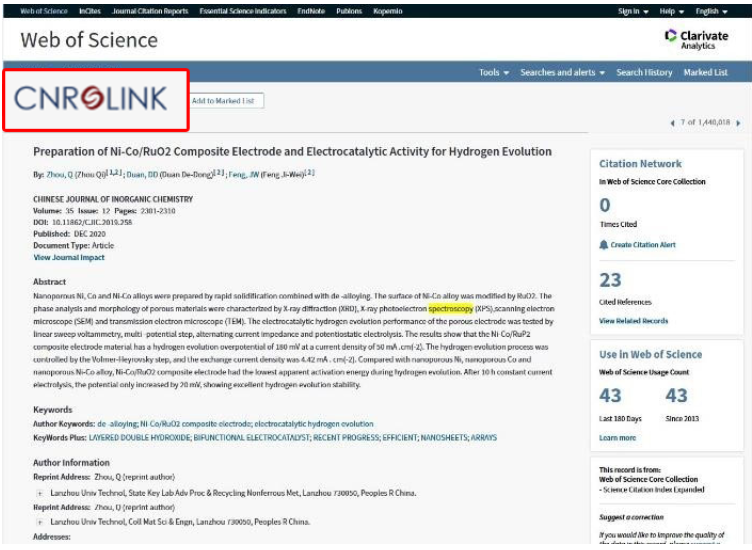 Figure 27: Bibliographic record in Web of Science database with the institutional link resolver button highlighted.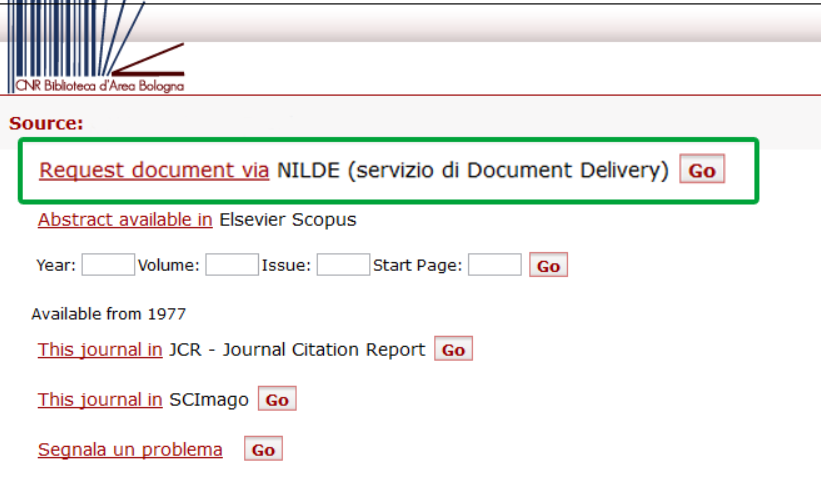 Figure 28: Link resolver menu from which it is possible to make a request with NILDE.

If you click on Request document via NILDE, you will be directed to the page to login to NILDE.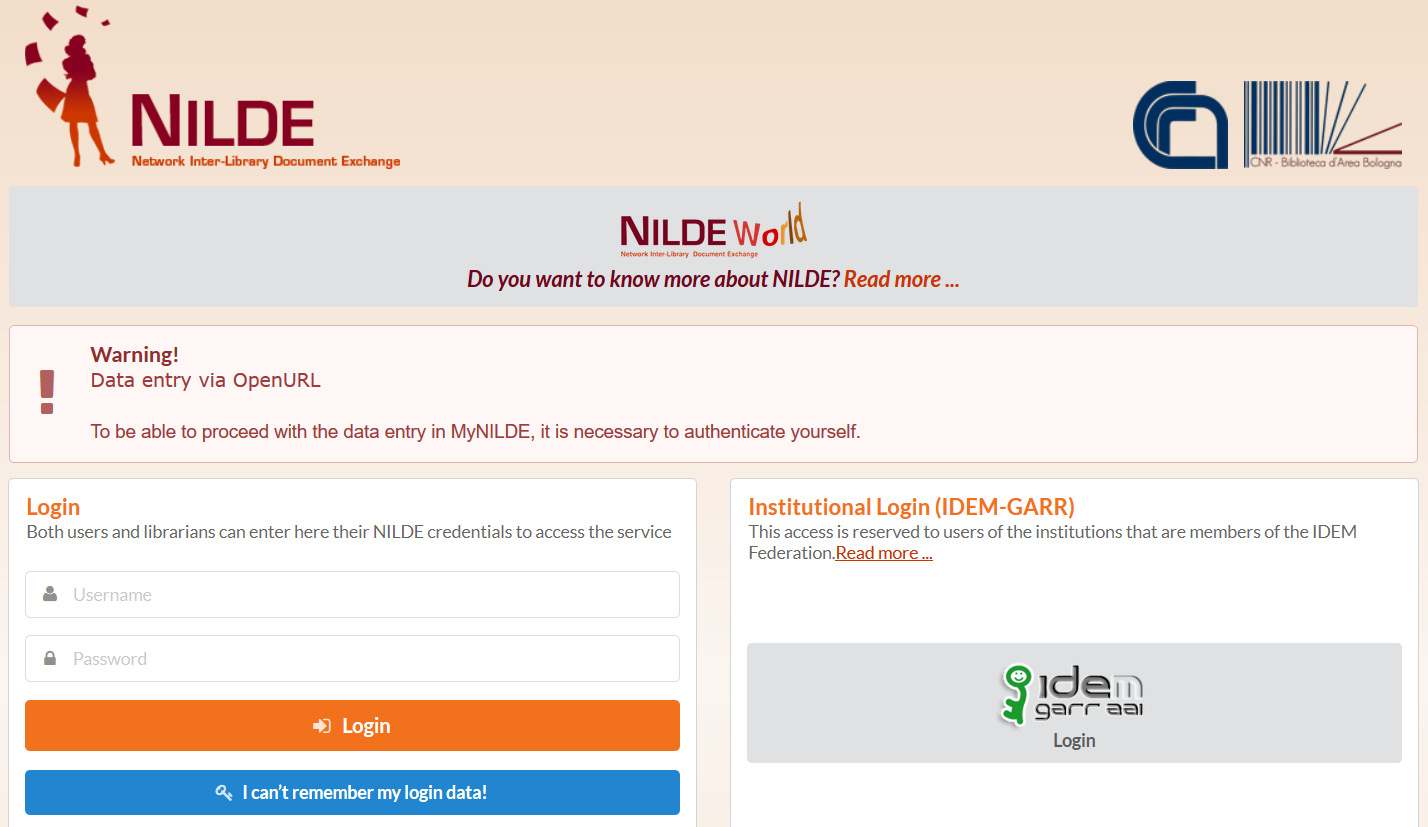 Figure 29: NILDE login screen with notice of data entry via OpenURL. When you will be authenticated, the new screen will open with the fields filled in automatically.

Figure 30: Bibliographic reference screen with automatically compiled bibliographic metadata from the database or link resolver

Scopus
With Scopus, when you enter the page of a bibliographic record and you click on the Ask NILDE button (as configured by the library, Fig. 31), you will be redirected to the NILDE login page (as already seen in Fig. 29)
and after authentication, the complete request data will appear as shown in figure 30.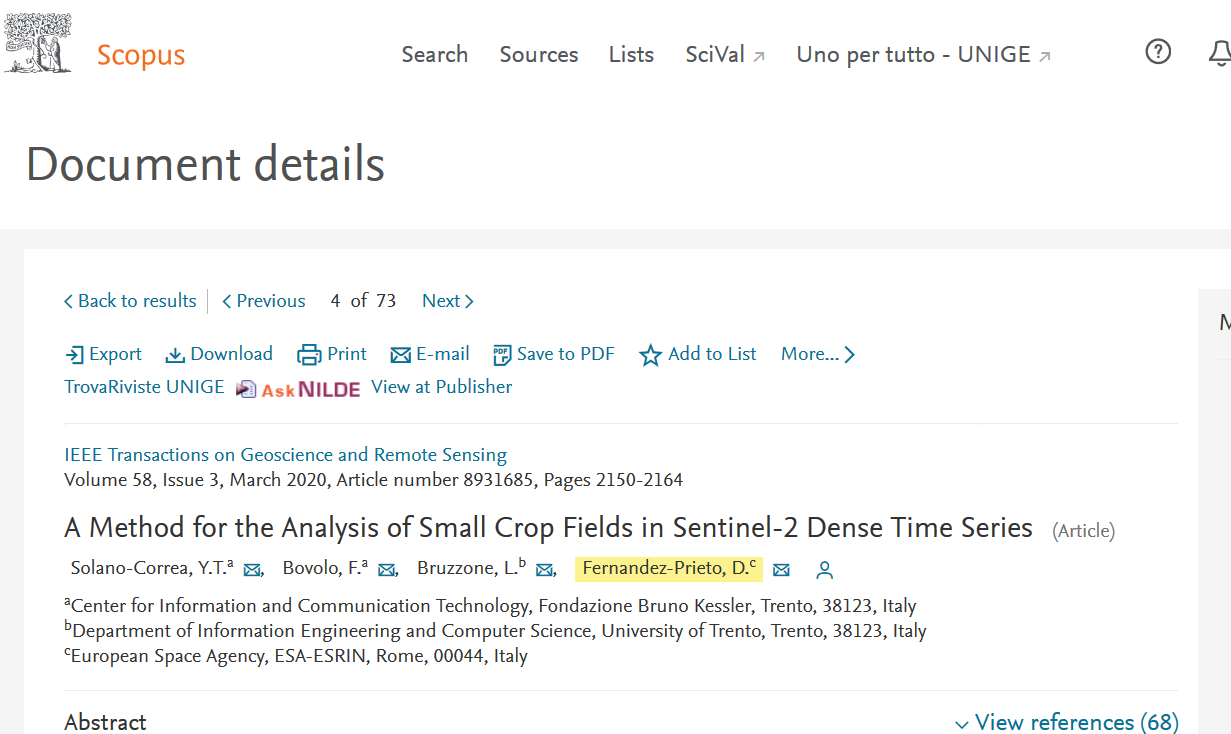 Figure 31: Bibliographic record in the Scopus database with the Ask NILDE button.
Go to the Table of contents of End User Manual.