You are here
Library login
Users Manuals
User's manual
Librarians
Beginners
Login

Using Login Area in Nilde homepage will allow both users and libraries to enter the system.
People that are already registered can directly enter username and password and click on Login. From the same page, you can also access the Library Registration or the Account Recovery, if the credentials have been forgotten.

Account recovery
Nilde has a recovery system you can access clicking on I can't remember my login data!. You will be asked to enter your username, email and check code.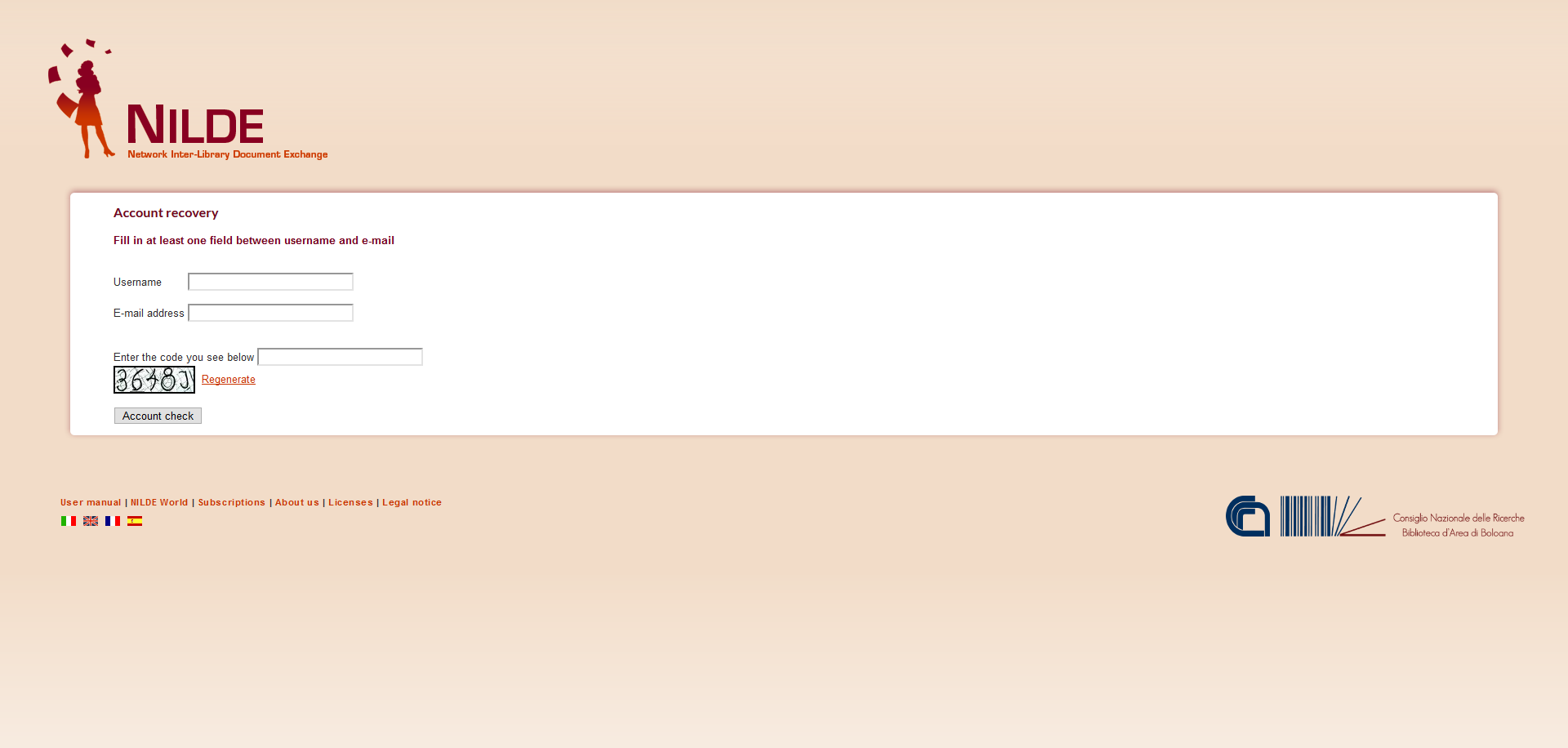 Nilde will send an email to the account provided that will contain a link to reset credentials; their change will be acknowledged via another email.
Once you login, you access the Welcome page.
Move to the Table of Contents of User manual.